About the Author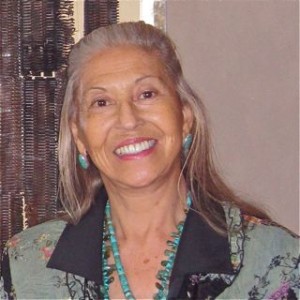 Two accidents marked turning points in Isabel's life: one initiated a new career, and the other allotted additional space to express her latent artistic talents. The first occurred after moving to California with her second husband and her two children that readers met in Karachi, Dacca and Back. The family, on a weekend trip to the Salton Sea, was swimming when a motorboat sped into the designated 'swimmers only' zone and struck both Isabel and her daughter. Isabel suffered a compound fracture of her arm and her daughter, age 9, received a blow to the head and shoulders. Now they both carry only minor scars and the memory. But then with her arm in a cast, Isabel could not continue with her bank job and for other options reviewed a brochure of Central City Occupational Center. She read of a class on flower arranging and thought back to the beautiful flower arrangements she admired in Geneva. She applied and even though the bus trip to downtown Los Angeles was long, she relished the course. Appreciating her talent and work habits the instructor encouraged her, saying that he would retire in two years and perhaps she could take over the class. Isabel took up the challenge, first taking some High School classes to complete a GED, then enrolling in teaching courses at La Vern College and UCLA, and finally obtaining a vocational teaching credential. She became the Commercial Floristry instructor.
She continued teaching in Los Angeles for several years until the second accident. This was a hit and run from a car that entered the freeway near Griffith Park, and slammed into the side of her Volkswagen van. The van flipped over throwing Isabel on to the pavement. Seeing approaching traffic she managed to roll over onto the shoulder before passing out. Damages included a concussion, broken leg, and a destroyed van. Word of the injuries reached a friend Isabel had met two months before while on vacation in Costa Rica, and he replied with an invitation to come to the place where he worked in Santo Domingo, stating "I have a maid who will take care of you". This friend was Dale, now Isabel's husband. He remains absorbed by all the events of her life and urges her to continue writing along with the art.
Isabel is proud that she  raised her children through college at USC, and that they both maintain a strong work ethic. Frank, her husband at the time of Karachi, Dacca and Back, maintained occasional telephone contact with his children until he passed away in 1993. He is interred at Riverside National Cemetery seventy miles east of Los Angeles.